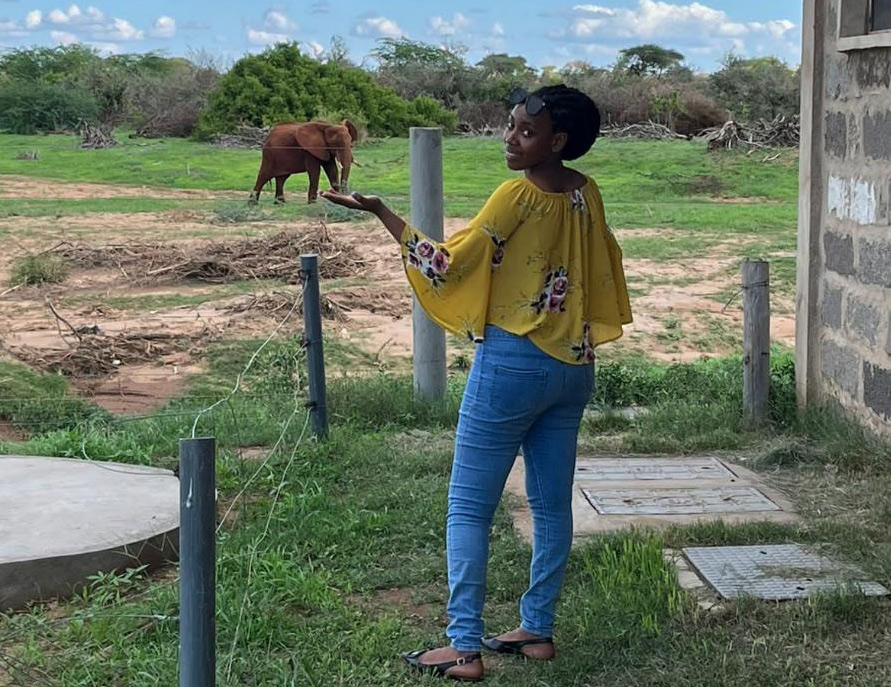 Author: Josephine Mwasaru, Project Manager
For many people, interacting with nature is a tourist and adventurous experience, but for those with whom I share a similar background, it is a way of life and a means of livelihood. Growing up in my neighbourhood in a remote area in Kenya, I experienced the challenges of human-wildlife conflict and the depletion of the natural resources we depended on for survival. We lost our nearest source of water, the rains subsided, resulting in low or no harvests. Drought became rampant and wildlife often moved into areas of human habitat in search of food and water, leading to human-wildlife conflict. As a young girl, I never understood what was happening to our beautiful environment and why children had to skip school to get water for the household.
Learning about the causal factors for these challenges influenced my career choice to advocate for sustainable living and work with communities to peacefully coexist with nature. My interest is in energy, one of the key drivers of today's modern economy, focusing on renewable energy, the transition to clean energy in disadvantaged regions and the productive use of renewable energy. Access to clean and affordable energy affects our lives in many ways, and as a woman with my background, I have a particular interest in the relationship between energy and gender. I hope to accelerate the empowerment of women as prosumers of renewable energy and the use of innovation to maximise the productive uses of these renewable energy solutions to improve women's lives. I believe that women have always had a voice, but they need space to be heard and the community needs to be empowered to listen.
I feel privileged to be part of a team at Hudara that shares my interests and values, and I am committed to mitigating the burden of climate change in the households of communities, especially in the Global South.